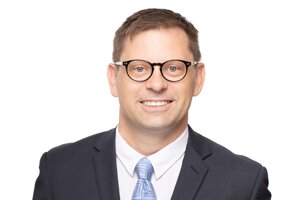 Dr Ashley Dent
Dr Ashley Dent is a dentist with a passion for excellence, motivated by seeing you smile.
Ashley established Adentica Family Dentists in December 2010 as a single dentist practice with 2 staff. Adentica has continued to grow through word of mouth and now employs over 10 staff to support our four dentist team and taking our current facility to full capacity.
Ashley always wanted to be a Dentist. When you arrive at Adentica, you can see Ashley's early passion for teeth in the picture book he wrote and illustrated at age 11 - "Johny Junkfood's Ugly Teeth".
Ashley has a gentle and caring chair-side manner and takes care in presenting and explaining in detail, treatment plan alternatives in all areas of modern dentistry.
Outside of dentistry, Ashley's passions are first and foremost spending time with his family, golf, gardening and travel.